How far does your imagination go?
You'll sell your sole for this
Foot Fetish can be applied to all our role play scenarios but since it's our most popular request, we decided to dedicate its own full page. We delight in giving sensual and erotic sessions that will include a range of fun and various fantasies for you to choose.
We offer all types of feet therapy, from massaging them, teasing or even kissing feet, if its finely and sensually done it appeals to the foot fetish connoisseur! it can be very erotic, it is something one would have to explore in order to find out if it appeals to you !
Massages are a doorway to body our deepest repressed feelings, it can release fears, tears, anger, sadness, and even make us smile, laugh or cry, we must respect that, so we can understand the mind and body connection.
That is another reason, the feet are not just for walking they too have many untold stories!
Here are some of the scenarios we perform:
The massage therapist

The feet have many nerve endings, and in Reflexology there are zones and points which release tight or painful parts that can stimulate the nerves relating to each organ in the body, this is how reflexology works, by working on the sore points it slowly dissipates and rebalances the inner organs in the body, this helps to bring harmony to our body it includes every single organ in the body includes glands and hormones.

Contains: Foot Humiliation, Foot Degradation, Foot Slapping.

The shoe shop clerk

I'm your last client, just got in the store right before closing time. Will you service me?

Contains: Foot Gagging, Foot Smothering, Foot Slave, Foot and Shoe Worship.

Foot for thought (popular option with the teacher role play)

I'm your foreign teacher and I'm correcting your assignment. As mentioned previously, I don't tolerate spelling mistakes or poor grammar. One of the lines in your assignment reads like this: "It gave me a lot of foot for thought". I expressed my disappointment and pulled you up on this. I don't tolerate spelling mistakes or typos or poor grammar. As a punishment I will give you foot for thought!

Contains: Foot Gagging, Foot Smothering, Foot Slave, Foot Domination, Lick my feet slave, footstool.

Dirty Work

You're on a temporary contract. I'm your boss and called you into my office to say "I'm afraid you are outliving your usefulness". You tried to explain the you really need this job. Taking everything into account I offered you another opportunity. Having said that, the new role involves some real dirty work!

Contains: Grubby Feet, Dirty Feet worship, Dirty Shoes Clean, Dirty Feet Slave.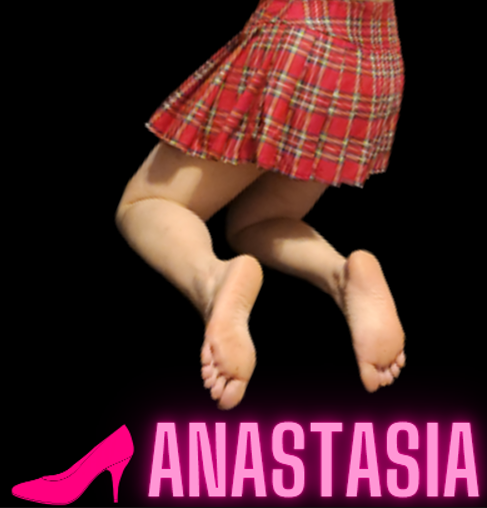 Come Meet the feet
Almost everyone heard of the 4 hands massage, but have you ever experienced the 4 feet massage? Book an appointment if you want to know more!